Toronto, ON, October 1 -- Telna, a cellular 3G/4G/5G IoT platform pioneer, today announced the appointment of Gal Olshinka (B.Sc) as Chief Technology Officer. The new CTO brings more than 20 years of experience in wireless infrastructure, systems design, IoT solutions, and product management, including 8 years at Telit, where his last position was SVP of Business Solutions.
"We are excited to welcome Gal to our leadership team as we continue to bring cellular IoT innovation and virtualization to the market," said Gregory Gundelfinger, founder and CEO of Telna. Gal is known for his deep background in wireless technologies, and his expertise will prove extremely beneficial as Telna continues to develop groundbreaking mobile solutions for global markets.

"Pervasive IoT connectivity will further enable an influx of innovation and progress, and Telna is in the forefront of IoT connectivity transformation, bringing an entirely new approach to the market," commented Gal on his decision to join Telna.

Gal's unique perspective of both networks and IoT products combined with vast experience makes him a valuable addition to the team at Telna.
For more information about Telna's communication and connectivity solutions, visit telna.com.
About Telna
Telna provides a leading cellular connectivity platform. Our IMSI Hub enables Mobile Network Operators to exchange profiles for commercial and regulatory compliance. Telna provides a solution for long-term sustainable M2M and IoT connectivity to its Hub members and allows them to localize their profiles without making any changes to their core network infrastructure. Telna's Cronus platform enables instant access to virtualized IoT infrastructure with connectivity for Mobile Network Operators, IoT system integrators and OEMs that is provided as a managed service on an opex basis.

Follow @TelnaGlobal on Twitter, Facebook and LinkedIn for the latest news and updates.
Contact:
Zulma Garcia
Head of Marketing
zulma.garcia@telna.com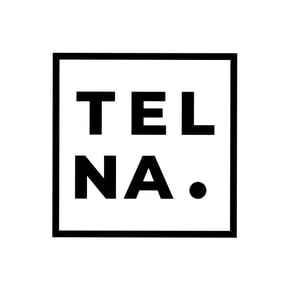 Telna
Telna provides Mobile Networks, CSPs and OEMs with a managed global network infrastructure for cellular connectivity. Telna has the largest LTE and LTE-M footprint in the world. Its multi-network platform enables simplified billing and localization, utilizing 6+ telco pops globally. Telna's Cronus connectivity platform allows instant access to its virtualized cellular infrastructure via API or front-end portal.