Global Cellular Connectivity platform

built for platforms
Access endless possibilities through a single API with Telna, connecting you to cellular data coverage in over 180+ countries.
Designed for Connectivity Service Providers, our platform lets you prioritize your customers while we handle network infrastructure and relationships worldwide.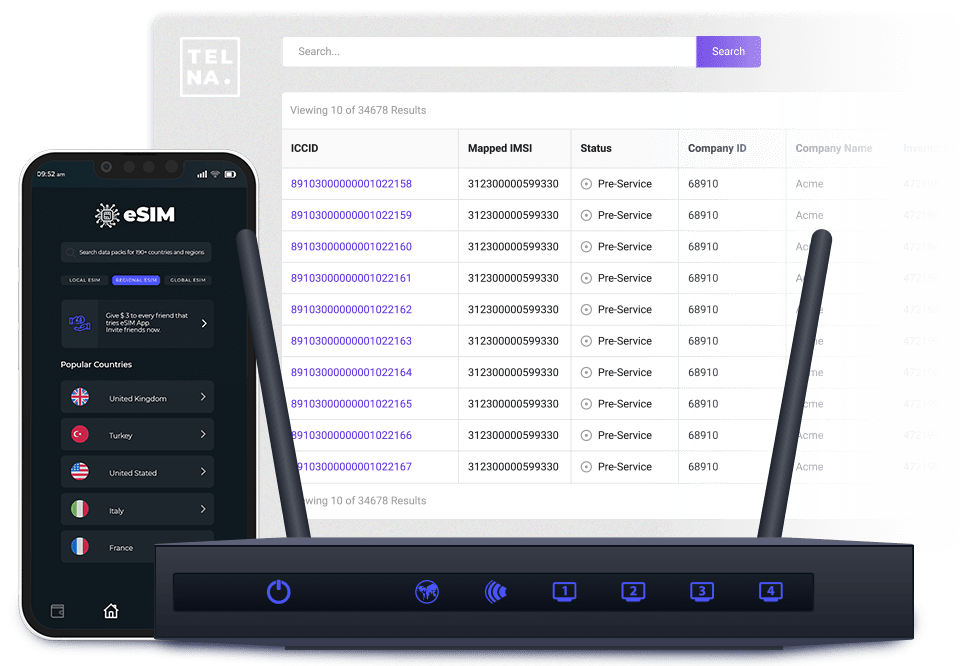 Unleashing
the Power of
eSIM
Unlock the full potential of eSIM services with Telna, delivering seamless & consistent wireless broadband access. Regardless of your industry - travel, SD-WAN, telematics, or beyond, Telna redefines how you provide wireless solutions to your customers.
Experience the advantages of remotely programmable eSIM technology, integrated with a centralized cloud management platform. By simplifying worldwide connectivity, Telna ensures the best rates and the most expansive coverage.
Experience the Telna Difference: Reliable. Fast. Seamless.
Instant Connectivity
Expand your reach and boost global deployment.


Low Latency data
Local breakout with over 7 Points of Presence.


Simplified Billing
Consolidate your connectivity costs with a unified bill.
Real-Time Control
Troubleshoot and monitor eSIMs in real time.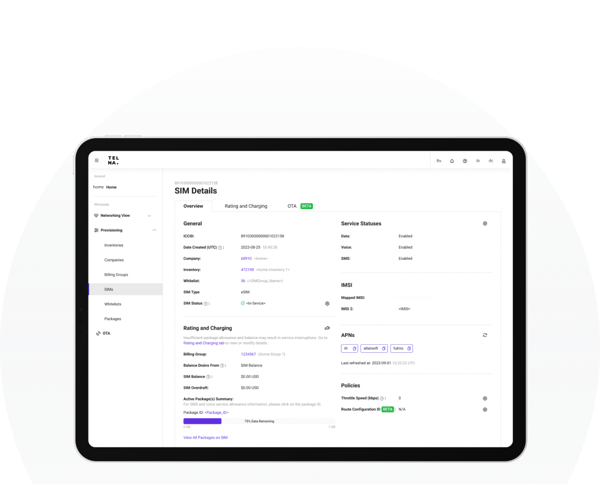 Intuitive Management Tools
Take full control of your connectivity services with Telna's sophisticated management tools. Efficiently charge for services, manage customers, & monitor devices in real-time. Leverage detailed reporting & analytics to optimize performance and drive business growth.
Our Network
Telna is a global mobile network headquartered in both the US and Canada, with a global presence.
Licensed by the FCC and a full member of the GSMA, our advanced Multi-IMSI technology guarantees optimal coverage and connectivity. Our resilient network provides high-quality data services, accommodating a wide range of devices and handling high traffic volumes.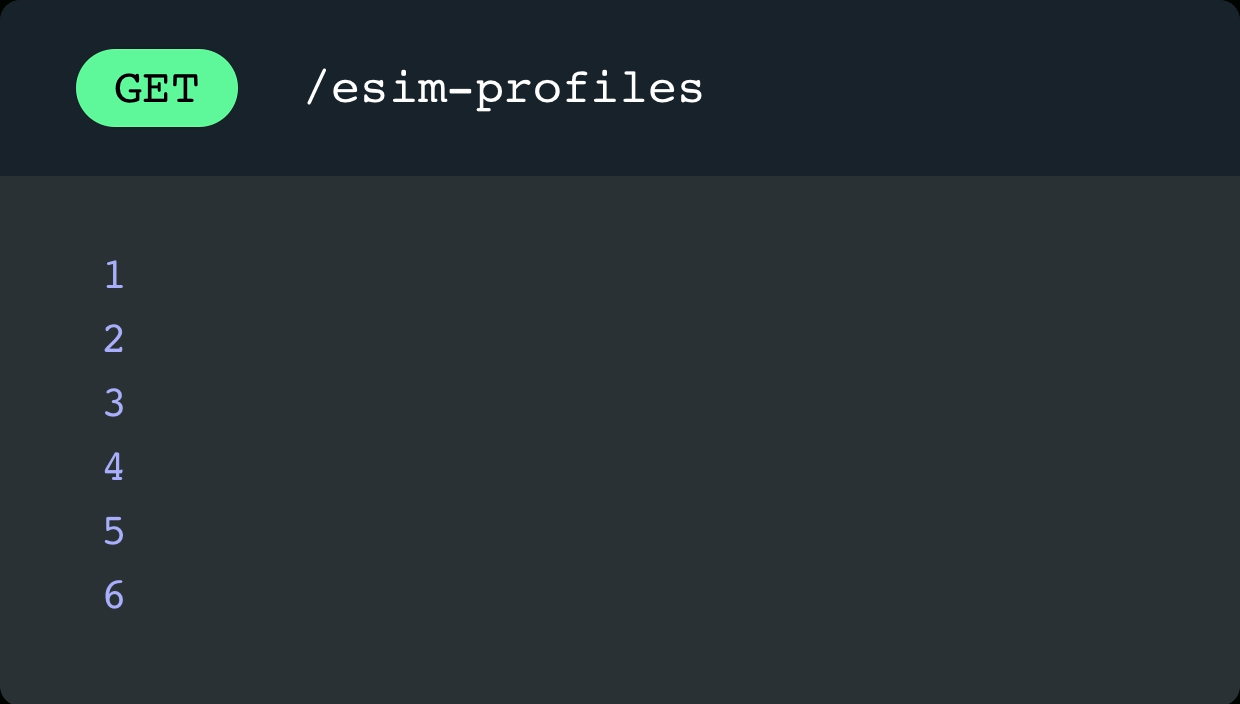 API
With our intuitive API and front-end functionalities, you can easily design custom data packages, distribute eSIMs, & offer bespoke connectivity options. Say goodbye to the complexity of managing multiple networks, & gain unparalleled insights into SIM card usage, real-time troubleshooting, & comprehensive network analytics.

Telna
Your Global Connectivity Partner
Accelerate your time-to-market and focus on rapid global expansion with Telna. Our global network platform seamlessly integrates cellular mobile network functionality into existing services. Unlock new revenue streams today with Telna.