BARCELONA, Spain — March 1, 2018 — Telna, a global connectivity and mobility solution provider, today announced their partnership with Tech Data, the leading global distributor of technology, to distribute Telna's products and services to Tech Data's channel of resellers in North America. Telna offers truly global 1-SIM, 1-network, 1-invoice, 1-portal mobile connectivity solutions to consumer and enterprise customers.
Telna's suite of products available through Tech Data under the Telna and KnowRoaming brands include the Global SIM Sticker and Global SIM Card. Tech Data will also be the first global distributor to offer Telna's IoT Connect—the world's first enterprise-grade eSIM, multi-channel router bundled with out-of-box global mobile connectivity.
Tech Data customers in the U.S. and Canada now have access to Telna products and the ability to grow their businesses by participating in a residuals-based subscriber usage revenue share program.
"We are pleased to further strengthen our portfolio of solutions with the addition of Telna, which has built an impressive track record of providing superior quality connectivity and global roaming services," said Linda Rendleman, senior VP of Endpoint Solutions, Americas, at Tech Data. "Our customers will be equipped with some of the world's most successful business and consumer brands to provide their end-user clientele with expansive and reliable global connectivity solutions that serve their needs today and feature the scalability to meet their demands of tomorrow."
Telna operates its own mobile network infrastructure and has direct access agreements with 800+ networks with coverage in 200+ countries/territories. Combined with its proprietary software-defined-network technology and multi-IMSI platform, Telna is uniquely positioned to provide access to multiple top-tier networks per country/region, thereby offering increased redundancy, coverage, and reliability to the end-user.
"In our connected world, global connectivity that is reliable, secure and affordable is a requirement for consumers and enterprises. We provide innovative solutions, high-quality service, and a robust mobile network to connect people and machines worldwide," said Gregory Gundelfinger, Telna CEO. "Unlike traditional carrier offerings, this partnership can allow VARs and MSPs the ability to enter the revenue stream associated with connectivity on a global basis with far less pain and complexity. We are excited to work with Tech Data and their massive reseller network to streamline the purchase and rollout of our connectivity solutions to customers around the world."
Global Connectivity Products offered by Tech Data:
Global SIM Sticker - After a one-time, easy application to the user's existing SIM card, the SIM Sticker stays in the phone or tablet and automatically activates and connects to local networks for voice and fast 4G LTE/3G data every time they travel. The ReachMe automatic call forwarding service enables the user to receive all their calls to their home mobile number. Usage is managed in real-time with the free KnowRoaming companion app.
Global SIM Card - Perfect for any traveler, the Global SIM Card connects users to local networks for voice and fast 4G LTE/3G data worldwide. All usage is prepaid with no contracts. Usage is managed in real-time with the free KnowRoaming companion app.
IoT Connect - A high-bandwidth, end-to-end solution for enterprises that require reliable, global connectivity for the Internet of Things (IoT). The IoT Connect's unique link aggregation means the connection can run over multiple towers/carriers, with a maximum transfer rate multiple times the speed of an individual radio. The hardware is completely SIM-free and managed remotely through a cloud-based portal.
About Telna
Telna is a vertically integrated end-to-end network as a service (NaaS) for the growing Internet of Things (IoT) economy. Telna is a US-based, GSMA member wireless carrier that has direct access agreements with 800+ networks, and LTE/4G/3G coverage in 200+ countries worldwide. Today, the integrated company combines a pervasive network of networks, full back-end network infrastructure, and device hardware/software technology to offer a full suite of global connectivity services. Learn more at www.telna.com.
About Tech Data
Tech Data connects the world with the power of technology. Our end-to-end portfolio of products, services and solutions, highly specialized skills, and expertise in next-generation technologies enable channel partners to bring to market the products and solutions the world needs to connect, grow and advance. Tech Data is ranked No. 107 on the Fortune 500® and has been named one of Fortune's "World's Most Admired Companies" for nine straight years. To find out more, visit www.techdata.com or follow us on Twitter, LinkedIn, and Facebook.
Contact:
Zulma Garcia
Director of Marketing
zulma.garcia@telna.com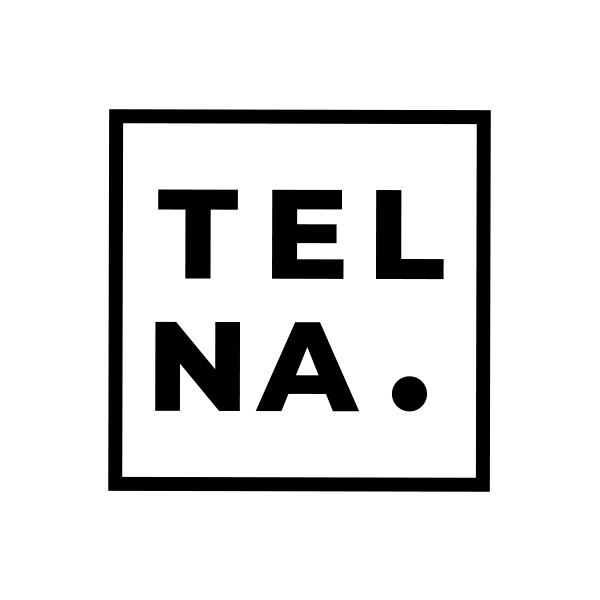 Telna
Telna provides Mobile Network Operators (MNOs), Communication Service Providers (CSPs), and Original Equipment Manufacturers (OEMs) with a fully managed global cellular connectivity platform. Telna has the largest 2G – 5G, LTE-M to over 800 radio network operators – 300 in direct partnerships – in 200 countries. Its global multi-network connectivity platform enables simplified integration to any platform and enables local break-out with localization that utilizes cloud infrastructure. With one integration to Telna's platform, we have enabled millions of devices with multi-network connectivity, enabling innovative solutions in the cloud.