TORONTO, Canada — November 27, 2018 — Telna, a leader in global connectivity solutions, will participate as the Gold Sponsor of the IoT Tech Expo North America from November 28 – 29th, 2018 at the Santa Clara Convention Center in California, USA. Telna will be showcasing its Network-as-a-Service platform with global IoT infrastructure, flexible APIs and cloud based device management capabilities.
Gregory Gundelfinger, Telna's CEO, will be speaking about the impact of eSIM on the IoT and M2M markets at the following conference sessions:
Developing for IoT – Wednesday November 28th at 4:45 PM PT
eSIM: The imperative enabler for the future of IoT/M2M markets
The changing landscape of M2M & IoT necessitates flexible solutions for delivering connectivity that can be adapted to business requirements. Gregory will be discussing how developments in eSIM technology have allowed for innovative and seamless delivery mechanisms that can scale on a global level. These advances open up recurring revenue streams for enablers and allow for on-demand optimization of costs and quality of service.
Connected Enterprise – Thursday November 29th at 2:50 PM PT
Panel Discussion: Connectivity for M2M devices
Gregory will participate on a panel, mapping out connectivity solutions and new business models to enable seamless IoT deployments. He will be discussing this alongside leaders from Adlink, NFC Forum, IHS Markit and Secure Technology Alliance.
About Telna
Telna is a leading eSIM technology company, enabling IoT and M2M connections anywhere in the world. Our global mobile network covers 200+ countries with 800+ network agreements. We reduce complexities with our intelligent end-to-end solutions that enable complete control and flexibility as well as reliability and scalability for enterprises. We help our partners find new revenue streams, go to market faster, and deliver maximum value with customized IoT solutions. Learn more at www.telna.com.
Follow @TelnaGlobal on Twitter, Facebook, LinkedIn and Instagram for the latest news.
Contact:
Zulma Garcia
Director of Marketing
zulma.garcia@telna.com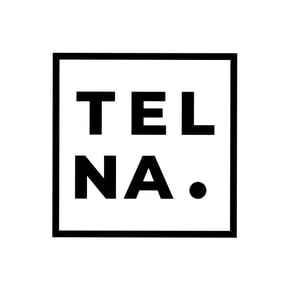 Telna
Telna provides Mobile Networks, CSPs and OEMs with a managed global network infrastructure for cellular connectivity. Telna has the largest LTE and LTE-M footprint in the world. Its multi-network platform enables simplified billing and localization, utilizing 6+ telco pops globally. Telna's Cronus connectivity platform allows instant access to its virtualized cellular infrastructure via API or front-end portal.