Austin, Texas — June 26, 2018 — Telna, a vertically integrated provider of global connectivity and mobility solutions, will be expanding their distribution of innovative products and services at Tech Data Channel Link 2018 in Austin, Texas. Visit Telna from June 27 – 29, 2018 at booth #428 to experience their IoT Connect eSIM router and Global SIM Card, both available for distribution.
Tech Data's partners will have the unique opportunity to help their clients drastically reduce overall costs and management overheads by providing a complete end-to-end global connectivity solution with one global network, one management portal, one invoice, one direct line to 24/7 support, and the option to select from a suite of connectivity products. Plans are consumption-based, multi-network, and can be pooled to further optimize costs.
Telna operates its own mobile network infrastructure and has direct access agreements with 800+ networks with coverage in 200+ countries/territories. Combined with its proprietary software-defined-network technology and multi-IMSI platform, Telna is uniquely positioned to provide access to multiple top-tier networks per country/region, thereby offering increased redundancy, coverage, and reliability to the end-user.
Tech Data and Telna announced their partnership earlier this year to deliver Telna's suite of products and services in North America. Tech Data is the first global distributor to offer Telna's IoT Connect—the world's first eSIM, multi-channel router bundled with out-of-box global mobile connectivity.
"Our partnership with Tech Data has been extremely beneficial and we're excited to continue building relationships with their reseller network to streamline the purchase and rollout of our powerful connectivity solutions to customers around the world," said Gregory Gundelfinger, Telna CEO.
Visit booth #428 for live demonstrations of Telna's end-to-end connectivity solutions:
Global SIM Card - Connect to local networks for voice and fast 4G LTE/3G data worldwide. Usage is managed in real-time with an accompanying app.
IoT Connect - The only enterprise-grade, multi-modem, multi-IMSI eSIM router that comes out-of-box with global 4G LTE connectivity. The hardware is completely SIM-free and managed remotely through a cloud-based portal.
For more information about becoming a Telna partner, e-mail business@telna.com.
About Telna
Telna is a vertically integrated end-to-end network-as-a-service (NaaS) for the growing Internet of Things (IoT) economy. Telna is a US-based, GSMA member, and wireless carrier, which has direct access agreements with 800+ networks, and LTE/4G/3G coverage in 200+ countries worldwide. Today, the integrated company combines a pervasive network of networks, full back-end network infrastructure, and device hardware/software technology to offer a full suite of global connectivity services. Learn more at www.telna.com.
Contact:
Zulma Garcia
Director of Marketing
zulma.garcia@telna.com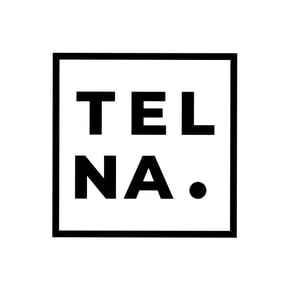 Telna
Telna provides Mobile Network Operators (MNOs), Communication Service Providers (CSPs), and Original Equipment Manufacturers (OEMs) with a fully managed global cellular connectivity platform. Telna has the largest 2G – 5G, LTE-M to over 800 radio network operators – 300 in direct partnerships – in 200 countries. Its global multi-network connectivity platform enables simplified integration to any platform and enables local break-out with localization that utilizes cloud infrastructure. With one integration to Telna's platform, we have enabled millions of devices with multi-network connectivity, enabling innovative solutions in the cloud.