The Covid-19 impact on cellular IoT – An industry analysis


TORONTO, Canada — May 6, 2020 — Telna, a global connectivity platform, along with Kaleido Intelligence, a specialist research firm, will be hosting a live webinar covering the impact of Covid-19 on cellular IoT deployments. This session will feature speakers from Telna, KORE, Arqia (Datora), SAP and Kaleido Intelligence. These thought leaders are coming together at 11 AM EST on May 14th to present and analyze findings from the newest white paper and provide insight into the technological solutions for a post-Covid-19 world.

"Due to the impact of Covid-19, cellular connectivity's importance has been emphasized, and we are seeing a surge in new projects," says Gregory Gundelfinger, CEO of Telna.

The webinar will discuss the impact of Covid-19 in the context of business, travel, and economic confidence along with a sector-by-sector analysis of automation and disaster mitigation strategy to support informed decisions about future connectivity. Businesses looking for an analysis of reliable solutions for ensuring global connectivity should register to join the conversation, participate in a Q&A section, and receive the newest white paper by Telna and Kaleido Intelligence.

"We look forward to presenting the impact of Covid-19 on cellular IoT, this is a clear inflection point for this technology," says Gregory Gundelfinger.

For more information, view Telna's latest research article and register for the webinar at telna.com
About Telna

Telna is a leading cellular connectivity platform provider. Our IMSI Hub enables Mobile Network Operators to exchange profiles for commercial and regulatory compliance. Telna provides a solution for long-term sustainable M2M and IoT connectivity to its Hub members and allows them to localize their profiles without making any changes to their core network infrastructure. Telna's Cronus platform enables instant access to virtualized IoT infrastructure with connectivity for Mobile Network Operators, IoT system integrators and OEMs that can be launched with no capex costs. Learn more at www.telna.com.
Follow Telna on Twitter, Facebook and LinkedIn for the latest news and updates.

Contact:

Zulma Garcia
Head of Marketing - Telna
zulma.garcia@telna.com
Jon King
Chief Commercial Officer - Kaleido Intelligence
jon.king@kaleidointelligence.com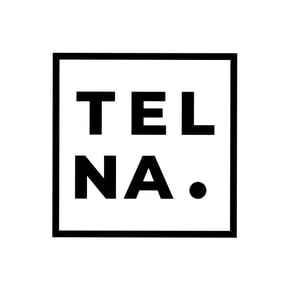 Telna
Telna provides Mobile Network Operators (MNOs), Communication Service Providers (CSPs), and Original Equipment Manufacturers (OEMs) with a fully managed global cellular connectivity platform. Telna has the largest 2G – 5G, LTE-M to over 800 radio network operators – 300 in direct partnerships – in 200 countries. Its global multi-network connectivity platform enables simplified integration to any platform and enables local break-out with localization that utilizes cloud infrastructure. With one integration to Telna's platform, we have enabled millions of devices with multi-network connectivity, enabling innovative solutions in the cloud.