In 2010, prominent players in the connectivity space predicted that the IoT would be comprised of 50 billion devices in 2020. However, the years hence have seen successive downward revisions of these numbers. The question, therefore, is why IoT has not yet lived up to the grandiose predictions of yesteryear?
The simple answer is that for the high volume IoT business model to work, you must offer simple, low cost entry. But what happens when, as an OEM or an enterprise looking to deploy devices across multiple countries, connecting devices becomes a major challenge? Costs go up, and appetite for deployment reduces. Cellular remains the primary technology for standalone and hub IoT devices. Global connectivity remains the key challenge.
There are two effective solutions that mitigate this challenge and allow companies to focus on developing value in IoT deployments rather than protracted time-to-market headaches.
Total IoT Roaming SIMS (Inbound) in Millions, 2019-2024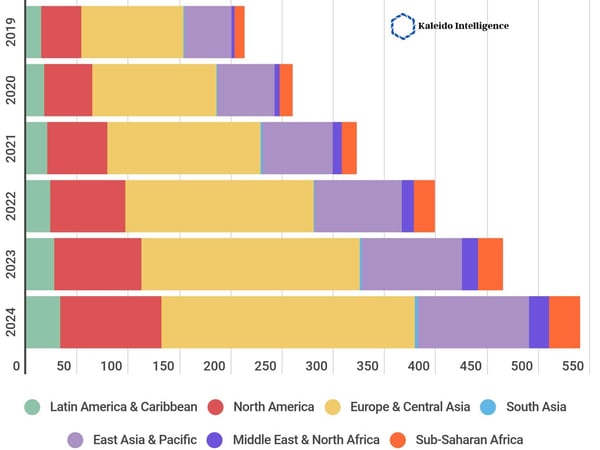 Multi-IMSI: Simple and Cost-Effective
Multi-IMSI SIMs offer a tried-and-tested simple route to market. Since a single SIM can provide coverage on a near-global scale, it is highly suited to SME end customers aiming to reduce entry complexity, or where the expected traffic profile of deployed devices is anticipated to be under 100MB per month. This represents approximately 90% of the total cellular roaming IoT device base in 2024. Customers using higher traffic profile devices will prefer local connectivity in order to reduce operational costs.
Where the connectivity partner has secured a substantial number of roaming agreements at favourable costs, Multi-IMSI is a superior route to global connectivity at present. Switching IMSIs is relatively seamless, owing to the proprietary nature of each solution; that is to say, testing has already affirmed its effectiveness. Additionally, should new, improved agreements come into place, new IMSIs can be remotely provisioned onto the SIM.
Because Multi-IMSI SIMs are roaming, challenges arise in terms of performance and regulatory requirements. For example, some applications require low latency response times, which are not well-addressed by S8HR architectures. Roaming providers offering LBO can overcome this challenge. Meanwhile, some countries require local data processing, which will require multiple country or regional POPs in order to comply with regulations.
eUICC (eSIM): Future-Proof
eUICC is relatively similar to multi-IMSI, but with a few key differences. The remote provisioning architecture is standardized and requires certified actors in the chain, arguably providing higher security. Additionally, connectivity is local, which eliminates issues where permanent roaming is banned. However, switching operators can be a slow, cumbersome process, while data cannot be transferred between profiles.
The secure architecture means that, as VAS services develop, the platform can be used as a delivery mechanism for applications as well as firmware or credentials. As such, it can offer a broader suite of possibilities compared to Multi-IMSI, where additional integrations will be required to add new VAS. For example, this means that eUICC is suited to consumer and automotive use cases, where applications feature sets are predicted to expand in future.
China, Brazil, Singapore, Turkey, India and UAE effectively demand eUICC owing to regulatory constraints. Meanwhile, some other countries, particularly in MEA are examining whether regulatory action is required to address permanently roaming devices (i.e. single or Multi-IMSI). eUICC effectively offers a future-proof solution to these concerns, meaning it should be considered where a high volume of deployed devices would mean that replacing SIMs in the event of regulatory action would be cost-prohibitive.
Global Connectivity Requirements Checklist and Recommendations
Devices may often need to change network provider: choose Multi-IMSI
Device fleet requires low-cost, global deployment: choose Multi-IMSI
Access to strictly regulated countries/regions: choose eUICC
High bandwidth devices generating high revenue: choose eUICC
High volume, lengthy deployment in uncertain regulatory areas: choose eUICC
Follow @TelnaGlobal on Twitter, Facebook, LinkedIn and Instagram for the latest news.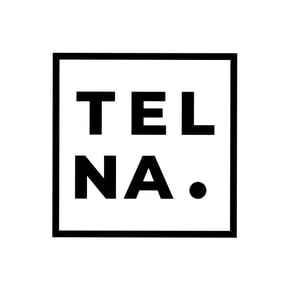 Telna
Telna provides Mobile Network Operators (MNOs), Communication Service Providers (CSPs), and Original Equipment Manufacturers (OEMs) with a fully managed global cellular connectivity platform. Telna has the largest 2G – 5G, LTE-M to over 800 radio network operators – 300 in direct partnerships – in 200 countries. Its global multi-network connectivity platform enables simplified integration to any platform and enables local break-out with localization that utilizes cloud infrastructure. With one integration to Telna's platform, we have enabled millions of devices with multi-network connectivity, enabling innovative solutions in the cloud.