NEW YORK, New York — September 14, 2018 — Telna, a global connectivity enabler, and Latakoo, a file transfer and video workflow solution, are partnering to offer broadcasters a transformative end-to-end system, delivering the fastest uploads. Latakoo and Telna will be at IBC demonstrating their solutions at booth 9.LP24 and 9.LP22.
"We're excited to be working with Latakoo to offer a complete upload solution to some of the largest broadcasters in the world. Latakoo provides simple and secure transfer services for high-resolution video files while Telna enables reliable, high-bandwidth global connectivity with unprecedented upload speeds," says Gregory Gundelfinger, Telna CEO. "Together, we share a commitment to provide efficient, high-quality service for broadcasters."
"Latakoo's primary mission is to help broadcasters transfer files from anywhere in the world directly to their asset manager as quickly as possible. Our partnership with Telna makes that trip even faster because we get the advantage of using their high-bandwidth data solutions and global network," said Jade Kurian, Latakoo President. "We look forward to giving our customers lightning-fast transfers by combining the technologies of Latakoo and Telna."

Latakoo offers a complete, end-to-end workflow solution. It starts with the Latakoo Flight application that has a patented, simultaneous encode and upload of video files to the cloud using multi-flow technology. Latakoo HUB automates the transfer of those files directly to an on-site asset manager, complete with metadata and transcription. Telna speeds the fast and efficient file uploads and transfers with their hardware, the IoT Connect, and global mobile network.
Telna's IoT Connect is a multi-modem, multi-carrier, eSIM router that provides flexible 4G LTE connectivity, low latencies, and load balanced uploads. The hardware uses Telna's eSIM technology, enabling local cellular connection options around the world. This provides broadcasters with a single router that is SIM-free, has custom multi-region coverage, and superior connectivity.
Telna's global network spans 200+ countries and territories with 800+ network agreements, thus ensuring consistent, reliable, 4G LTE and 3G coverage. The ability to connect to multiple networks per country means that no matter where content creators are located, they can get a high-speed 4G LTE data connection to upload their content with Latakoo.
About Telna
Telna is a leading eSIM provider, enabling IoT and M2M connections anywhere in the world. Our global mobile network covers 200+ countries with 800+ network agreements. We reduce complexities with our intelligent, agnostic end-to-end solutions that enable complete control and flexibility as well as reliability and scalability for enterprises. We help our partners find new revenue streams, go to market faster, and deliver maximum value with customized IoT solutions. Learn more at www.telna.com.
About Latakoo
Latakoo is a cloud based platform that is the fastest, easiest and most secure way to get video from anywhere to anywhere regardless of connectivity or file size. We specialize in video and other digital media files, but also enable the quick transfer of many other forms of data. Based in Austin, Texas, our clients include the world's largest broadcasters, television stations, production companies, and marketing firms. Learn more at home.latakoo.com.

Contact:
Zulma Garcia
Director of Marketing
zulma.garcia@telna.com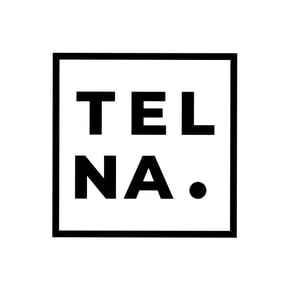 Telna
Telna provides Mobile Network Operators (MNOs), Communication Service Providers (CSPs), and Original Equipment Manufacturers (OEMs) with a fully managed global cellular connectivity platform. Telna has the largest 2G – 5G, LTE-M to over 800 radio network operators – 300 in direct partnerships – in 200 countries. Its global multi-network connectivity platform enables simplified integration to any platform and enables local break-out with localization that utilizes cloud infrastructure. With one integration to Telna's platform, we have enabled millions of devices with multi-network connectivity, enabling innovative solutions in the cloud.