This article highlights that Covid-19 has driven the business case for accelerated cellular IoT, while examining how programable SIMs and new approaches to connectivity solve many of the ecosystem complexities prevalent today:
How programmable SIMs address the question of global connectivity
How roaming and connectivity exchange hubs reduce complexity for key actors
How reducing time-to-market via these solutions will increase market traction and benefit systems integrators and mobile operators

How simplified IoT can boost MNO and systems integrator revenues
The global onset of Covid-19 has brought the reality of a combined healthcare and economic challenge home. As a result, enterprises have been forced to examine how business continuity can be assured during times where social distancing, lockdown and sanitization rules make the 'old' way of going about business impossible. The industry consensus on the situation is that cellular IoT stands to benefit significantly from the crisis, resulting in up to 11 billion connections in 2025. Here, connectivity is used to support business continuity strategies across a range of use cases including healthcare, remote working, automation and supply chains.
How cellular IoT complexity is being reduced
Increased demand for cellular IoT is assured. The question is: do the challenges that have plagued the industry in the past exist today? Complexity surrounding connectivity has often reared its head in the past: for example, Vodafone's entry into the Brazilian M2M market cost them 2.5 years of lost revenue on account of having to develop a local solution. Meanwhile similar connectivity challenges have made life difficult for IoT systems integrators, who must often navigate a fragmented market. The net effect is that elongating an already protracted M2M deployment timeline leads to less revenue, and lower customer interest.

While programmable SIMs and the GSMA-standardized eSIM exist today and solve global connectivity from a high level, assuring always-on connectivity can still be a challenge. For instance, roaming agreements secured by the connectivity partner may not cover the target operational area. Meanwhile, profile swapping over the eUICC (eSIM) platform is not as simple as flipping a switch, with agreements necessary across the chain and complex API integration required. To meet these challenges, new business models such as hub exchange marketplaces are emerging as a mechanism to move this complexity into the background, allowing actors along the IoT value chain to focus on their core strengths.
Simplicity benefits all and increases market traction
Why is this important, and what does it mean for players in IoT? The answer lies in the fact that the IoT does not operate within a localized marketplace. Cellular modules, SIMs, and the devices that are connected are globally distributed and, often, the final country of operation for any given device is not known. As noted earlier, country-by-country connectivity has different requirements. Consequently, it is challenging to produce single-SKU (Stock-Keeping Unit) products to address IoT requirements in a global market. If the industry is able to achieve this, it would certainly go a long way to reducing fundamental complexities for module makers as well as IoT systems integrators and cellular connectivity providers. In turn, this would serve to reduce time-to-market as well as deployment costs.
Lower CAPEX investment, customer retention
What do these elements mean specifically for MNOs, MVNOs and systems integrators? In the first instance, the programmable SIM or eUICC means that a customer can be served anywhere in the world according to business requirements and local regulations and market constraints. Secondly, the hub exchange model means that CAPEX infrastructure investment is not required, transferring spend towards an OPEX model. This lowers overall risk in the IoT strategy. Finally, where platform interoperability is facilitated via the hub, the billing relationship with the customer is retained regardless of where devices are operating.

With demand from several industry verticals now emphasizing the need for future business risk mitigation, the cellular IoT market will be under pressure to react with solutions that meet the requirements for simple, transparent and secure connectivity. In turn, this will mean that partnerships and alliances must be formed to provide:
A simple connect and deploy model for module makers, reducing their need to secure their own roaming agreements.

A transparent and secure platform for connectivity, billing and lifecycle management, ensuring that handover between connectivity providers is seamless.

A reduction in ecosystem fragmentation in order to reduce time-to-market and revenue loss experienced by systems integrators and mobile operators.
To learn more about how cellular IoT can boost MNO and System Integrator revenues, register for our webinar on July 21 and 23 for insights from industry leaders and access to our exclusive whitepaper.

The webinar will feature input from industry thought leaders from Telna, Giesecke + Devrient and Telefonica, with speakers providing insight into how the cellular IoT landscape can be simplified to meet the accelerated demand in connectivity following the Covid-19 pandemic.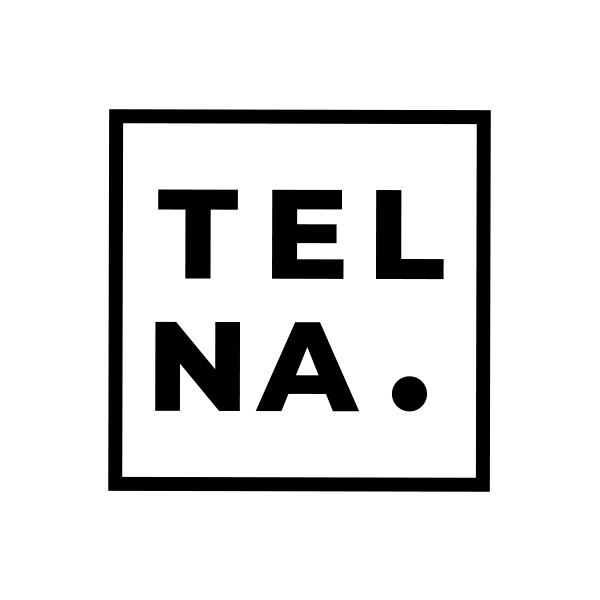 Telna
Telna provides Mobile Network Operators (MNOs), Communication Service Providers (CSPs), and Original Equipment Manufacturers (OEMs) with a fully managed global cellular connectivity platform. Telna has the largest 2G – 5G, LTE-M to over 800 radio network operators – 300 in direct partnerships – in 200 countries. Its global multi-network connectivity platform enables simplified integration to any platform and enables local break-out with localization that utilizes cloud infrastructure. With one integration to Telna's platform, we have enabled millions of devices with multi-network connectivity, enabling innovative solutions in the cloud.