In today's digital age, technology has transformed the way businesses operate, making operations more efficient and seamless. Among the innovations that have emerged in recent years, embedded SIM cards (eSIMs) have gained immense popularity among network operators and business customers, owing to their reliability and ability to provide seamless connectivity.
What are eSIMs?
Most people are familiar with the small plastic card that holds information such as mobile numbers, contact, and carrier data and allows users to make and receive calls and SMS messages. However, physical SIM cards will soon be replaced by eSIMs, which offer several advantages. Unlike physical SIM cards, eSIMs are embedded into a mobile or IoT device and cannot be removed. The information on an eSIM can be remotely programmed, enabling users to change networks or adjust settings from anywhere with an internet connection without physically altering the device.
For businesses and consumers alike, eSIMs make it easier to roam from network to network, especially when devices travel across continents or the world, making them particularly appealing for international enterprises, logistics, and automotive operations. Moreover, eSIMs ensure the best possible coverage by allowing a device to jump across multiple local networks, even when the provider of choice doesn't offer optimal signal strength. By reducing the need to remove a physical SIM and replace it with another when switching between networks, eSIMs minimize physical faults and the possibility of losing a small piece of plastic.
The Connected Economy
IoT services are rapidly gaining popularity as the need for smart devices, such as EPOS and EV chargers, increases. It is estimated that by 2025, 152,000 IoT devices will connect to the internet per minute. Business demand for eSIMs is growing, further accelerating the development of our Connected Economy, where everything and anything is connected to the internet. As many of these devices will not have a Wi-Fi connection, eSIMs are ideal for enabling data access without a fixed line connection, providing a strong foundation to build our Connected Economy.
This boom in both IoT and eSIM technology is already making its mark on the Connected Economy, helping businesses become more informed, connected, and agile than ever before, which aids in the delivery of new products and services to customers while optimizing internal operations.
The eSIM Possibilities
eSIMs offer remote management capabilities, making it easier for organizations to activate, deactivate, and update the SIM profile via a portal without being physically close to the device. This allows management teams to ensure security and updates are properly provisioned, no matter how far away the eSIM may be. These capabilities save mobile workforces time and energy, particularly considering the limitless potential eSIMs offer in IoT deployments. According to a report by Mobilise, there were 1.2 billion eSIM-enabled devices in the USA in 2021, with the number expected to climb to 3.4 billion by 2025. With such a significant increase in eSIM-enabled devices, it's clear that the future of telecommunications lies in eSIM technology, allowing for faster speeds, greater connectivity, and more efficient operations. However, eSIMs enable all the benefits mentioned above, along with lower latency and improved performance.
The Future of eSIMs
The future of eSIMs is a world full of possibilities. With the technology still in its relative infancy, the opportunities presented and the potential growth for connectivity and IoT service development are as wide as your imagination. The Connected Economy is showing no signs of slowing down, and the digital world is set to move at a faster pace over the next ten years than ever before. This means that eSIMs are poised to become even more valuable as businesses seek to take advantage of faster speeds and greater connectivity.
It is more important than ever for Carriers, MVNOs, OEMs, and CSPs to partner with a secure and knowledgeable network enabler with a global footprint. Now is the time to embrace all the benefits eSIMs bring to your technology portfolio.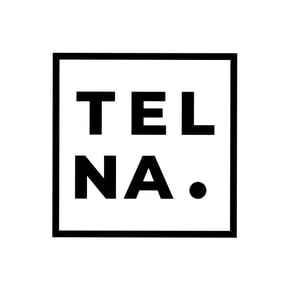 Telna
Telna provides Mobile Network Operators (MNOs), Communication Service Providers (CSPs), and Original Equipment Manufacturers (OEMs) with a fully managed global cellular connectivity platform. Telna has the largest 2G – 5G, LTE-M to over 800 radio network operators – 300 in direct partnerships – in 200 countries. Its global multi-network connectivity platform enables simplified integration to any platform and enables local break-out with localization that utilizes cloud infrastructure. With one integration to Telna's platform, we have enabled millions of devices with multi-network connectivity, enabling innovative solutions in the cloud.