Telna recently attended the GSMA's Mobile World Congress (MWC) 2023 event and came away with some key takeaways that we believe will help shape the future of the telecoms industry.
Over the last 35 years, the GSMA has helped lead industry innovation and facilitate voice and data services across business and consumer applications for over 5.5 billion people. This year's MWC event has shown us that the telecoms industry has made remarkable strides in the last 35 years, paving the way for a new era of possibilities. It's like we've reached a new starting point, where the challenges are more complex, but the potential for innovation and collaboration is greater than ever. This is an exciting time for the telecoms industry, and we're thrilled to be part of this journey towards shaping the future of connectivity.

At MWC, we saw that the future is only around the corner. Many real-world use cases have already been realized, such as 5G, the Metaverse, AI, and blockchain technologies. We were also excited to see the announcement of Google's work with Deutsche Telekom on a new method of eSIM activation that will make it much faster to swap eSIMs on Android phones soon, after a small software update. The launch of this new technology later in the year will help our network partners facilitate far faster eSIM transfers and ensure end-users get more from their devices!

As we continue on this journey, we must ensure speed, security, and agility in mobile solutions, optimize edge computing, and guarantee the rich customization of networking services and data journeys.

The convergence of Telecoms, AI, Cloud, and physical computation technologies will create seamless data journeys that are fully optimized and integrated from end to end. Connectivity is now so foundational to business and consumer services that the telecoms Channel will be integral in realizing this future, transforming the global telecoms Channel into a group of cutting-edge 'Web 3.0' organizations.

Collaboration will be essential to achieving this goal. The GSMA's creation of a group of unified APIs and open integrations under the umbrella of 'Open Gateway' will enable the GSMA to set a new technology standard to connect cloud services and edge computing. Those APIs and integrations will help us all evolve telecoms networks into massively decentralized and distributed interconnected supercomputers that are available to everyone.

In summary, MWC 2023 showed us that the next decade represents a step-change just as significant as the work made across the last two, setting the foundations for a future economy that will be catalyzed by businesses harnessing the power of AI, eSIMs, IoT, and Web 3.0. We, along with our network partners, are excited to be at the forefront of this transformation and look forward to making this future a reality.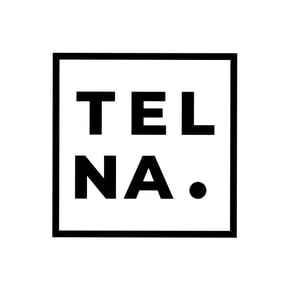 Telna
Telna provides Mobile Network Operators (MNOs), Communication Service Providers (CSPs), and Original Equipment Manufacturers (OEMs) with a fully managed global cellular connectivity platform. Telna has the largest 2G – 5G, LTE-M to over 800 radio network operators – 300 in direct partnerships – in 200 countries. Its global multi-network connectivity platform enables simplified integration to any platform and enables local break-out with localization that utilizes cloud infrastructure. With one integration to Telna's platform, we have enabled millions of devices with multi-network connectivity, enabling innovative solutions in the cloud.