Multi-network mobile global connectivity to broadcast with ease
Telna, Latakoo and Venn Telecom showcase their combined solution for broadcasters at IBC 2019
TORONTO, Canada — September 12, 2019 — Telna, a global connectivity company, will be showcasing their innovative solutions for broadcasters including SIM and eSIM technologies at IBC (International Broadcasting Convention) in Amsterdam on September 13-17 at Hall 8- Booth 8.C07.
Telna's connectivity solutions ensure multi-carrier coverage with unthrottled bandwidth, enabling broadcasting customers' devices to seamlessly switch cellular networks in 200+ countries and territories for redundant 4G / LTE / 3G connectivity. Its virtualized infrastructure across multiple geographical locations provides lower latency, faster data speeds and improved quality of service.
"We are very excited to present our customized connectivity offerings, specially designed for the broadcasting market at IBC. We want to empower broadcasters to produce and deliver content anywhere in the world –without limits," said Gregory Gundelfinger, CEO of Telna.
Telna, Venn Telecom and Latakoo will exhibit their combined end-to-end broadcasting offering with high-bandwidth global connectivity, simplified secure video transfer services, and robust bonded-cellular hardware. This is an all in one solution that is powering faster transfers and simplifying workflows.
About Telna
Telna is a leading global cellular connectivity company, enabling IoT and M2M deployments anywhere in the world. Telna operates its own mobile network infrastructure and has over 20 network partners and 800+ bilateral agreements, to provide high-performance, quality coverage in 200+ countries and territories.
Telna offers the most robust Network as a Service (NaaS) platform, with fully flexible API integration and pricing structures, to fit all IoT business needs. Telna reduces complexities with its intelligent end-to-end customized IoT solutions that enable complete control, flexibility, and reliability for enterprises.
Follow @TelnaGlobal on Twitter, Facebook, LinkedIn and Instagram for the latest news.
Contact:
Zulma Garcia
Director of Marketing
zulma.garcia@telna.com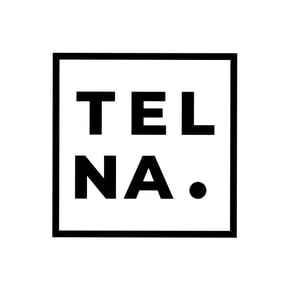 Telna
Telna provides Mobile Networks, CSPs and OEMs with a managed global network infrastructure for cellular connectivity. Telna has the largest LTE and LTE-M footprint in the world. Its multi-network platform enables simplified billing and localization, utilizing 6+ telco pops globally. Telna's Cronus connectivity platform allows instant access to its virtualized cellular infrastructure via API or front-end portal.