Telna, a global cellular connectivity platform, is now recognized as a champion in the roaming industry by Kaleido Intelligence, an independent research and consulting firm. This recognition is based on Kaleido's annual Roaming Vendor Hub product assessment, the most detailed product assessment carried out in the roaming industry.
Vendors are considered champions when the vendor provides an exceptional product portfolio combined with high-quality service – as evidenced by with Kaleido scores of 12 or higher (out of a possible 15).
About the Assessment
Kaleido's Roaming Vendor Hub is an annual product assessment that covers over 50 vendors in the ecosystem, each active in at least one of eight separate product service areas assessed. The 2023 research was conducted over a four-month period from June to September, with the goal of helping buyers to understand the pros and cons of what's on offer by mobile roaming players and what their product strengths are.
All-in-all, Kaleido looked at 51 unique companies – which came to a total of 136 product offerings covering the eight separate product areas were evaluated. The evaluation took up over 400 hours of research and analysis.
A Broad Platform from Telna
Telna, a global mobile network headquartered in both the US and Canada, offers a global cellular connectivity platform that connects over 180 countries via one API. The platform is designed for Connectivity Service Providers, allowing them to prioritize their customers while Telna handles network infrastructure and relationships worldwide.
Our platform also offers intuitive management tools that make it easy and efficient to charge for services, to manage customers, and to perform real-time device monitoring. These tools provide detailed reporting and analytics to optimize performance and drive business growth.
Telna's eSIM technology offers seamless, uninterrupted, global connectivity with low latency and smart network selection. The centralized cloud-based platform simplifies eSIM management and facilitates data-driven decision-making to enhance performance.
Significance of Kaleido Recognition
Being recognized as a champion by Kaleido Intelligence is not an industry award – in fact, it's a public display of the assessment level achievement in the most detailed product assessment carried out in the roaming industry.
This recognition therefore holds extremely high value in the findings given and is a testament to Telna's commitment to providing innovative solutions to the emerging challenges in the industry. It also highlights Telna's unique market positioning, problem-solving skills, innovative prowess, and ability to align with current market needs and future demands.
Mobile Roaming Strength
Telna's recognition as a champion of Sponsored Roaming by Kaleido Intelligence is a significant achievement that underscores the company's commitment to innovation and excellence in the global cellular connectivity space. This recognition is a testament to Telna's unique strengths and capabilities, and it positions the company as a leader in the rapidly evolving roaming industry.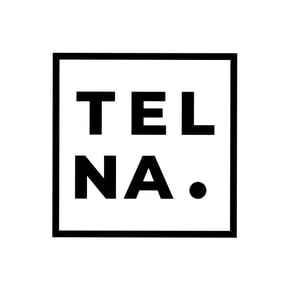 Telna
Telna provides Mobile Network Operators (MNOs), Communication Service Providers (CSPs), and Original Equipment Manufacturers (OEMs) with a fully managed global cellular connectivity platform. Telna has the largest 2G – 5G, LTE-M to over 800 radio network operators – 300 in direct partnerships – in 200 countries. Its global multi-network connectivity platform enables simplified integration to any platform and enables local break-out with localization that utilizes cloud infrastructure. With one integration to Telna's platform, we have enabled millions of devices with multi-network connectivity, enabling innovative solutions in the cloud.