Toronto, Canada / Hong Kong – March 18, 2021 –Telna, the leading managed multi-network cellular connectivity platform provider with the largest LTE footprint in the world, and PCCW Global, a leading telecommunications service provider, have announced collaboration to combine the strengths of both companies and deliver fully managed connectivity solutions to Original Equipment Manufacturers (OEMs) in Asia.
Telna provides multi-network access to some of the world's leading OEMs, including Xiaomi, ZTE, Meizu, TCL and Vivo for their data solutions. The Telna - PCCW Global collaboration will create new value by leveraging these integrations with PCCW Global's unparalleled infrastructure in the Asia-Pacific region.
Mr. Gregory Gundelfinger, Chief Executive Officer of Telna, said, "The combination of Telna's existing OEM partners with PCCW Global will create instant revenue opportunities in IoT, consumer and enterprise connectivity."
Mr. Emmanuel Bain, Senior Vice President, Mobility & Voice, PCCW Global, said, "PCCW Global and Telna are uniquely positioned to deliver innovative connectivity solutions that will be supported by our local teams to meet the needs of OEM's."
PCCW Global serves the mobile and IoT industry through its expert team, supported by unique network services that leverage automated Console Connect infrastructure across over 120 Points of Presence delivering mobile to cloud seamless connectivity.
About Telna
Telna provides Mobile Networks, CSPs and OEMs with a managed global network infrastructure for cellular connectivity. Telna has the largest LTE and LTE-M footprint in the world. Its multi-network platform enables simplified billing and localization, utilizing 6+ telco pops globally. Telna's Cronus connectivity platform allows instant access to its virtualized cellular infrastructure via API or front-end portal.
To learn more about Telna, please visit www.telna.com.
About PCCW Global
PCCW Global is a leading international communications service provider, offering the latest mobility, voice and data solutions to multinational enterprises, telecommunications partners, cloud and application service providers. With a network footprint reaching over 3,000 cities in 160+ countries across 5 continents, our truly global coverage combined with local on-the-ground knowledge has helped us build best-in-class global connections linking Africa, the Americas, Asia Pacific, Europe and the Middle East. Our network supports a portfolio of integrated communications services including connectivity, applications, and tailored solutions integrated and orchestrated by the Console Connect on-demand digital Software-Defined Interconnection® platform, one of the first global platforms to fully automate switching and routing of all communications for seamless interconnection.
To learn more about PCCW Global, please visit www.pccwglobal.com.
For more information, please contact:

Our team is ready to help you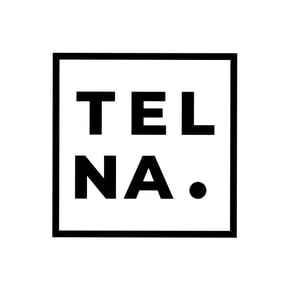 Telna
Telna provides Mobile Network Operators (MNOs), Communication Service Providers (CSPs), and Original Equipment Manufacturers (OEMs) with a fully managed global cellular connectivity platform. Telna has the largest 2G – 5G, LTE-M to over 800 radio network operators – 300 in direct partnerships – in 200 countries. Its global multi-network connectivity platform enables simplified integration to any platform and enables local break-out with localization that utilizes cloud infrastructure. With one integration to Telna's platform, we have enabled millions of devices with multi-network connectivity, enabling innovative solutions in the cloud.