The internet of things (IoT) is reshaping how businesses operate, and the business of communication service providers (CSPs) are no exception. CSPs are recognizing the growing demand for IoT and are capitalizing on this opportunity by offering tailored solutions that seamlessly integrate IoT into their core operations.
CSPs are uniquely positioned in the IoT value chain to develop and manage analytics, handle billions of devices, deliver carrier-grade networks, and ensure data security while maintaining a trusted status among consumers.
What opportunities does IoT offer for CSPs?
IoT offers numerous opportunities for CSPs to revolutionize the telecommunication market and expand their roles in enabling communication between people and devices. IoT technologies can be used in various industries, such as manufacturing, healthcare, smart cities, and utilities. This diversity of sectors allows CSPs to diversify their offerings and tap into new revenue streams:
New IoT solutions for customers: CSPs can develop and offer IoT-based solutions to enhance their processes and benefit from the innovations in the IoT industry. IoT also allows CSPs to monetize the data they have and venture into new industries, offering services beyond pure network connectivity.


Collaboration with IoT ecosystem partners: By joining forces with other companies in the IoT ecosystem, CSPs can explore new opportunities and develop a more extensive array of services based on their unique assets.


Enterprise IoT connectivity: CSPs can offer tailored solutions for enterprises that seamlessly integrate IoT into their core operations, such as providing network connectivity, sensors, devices, and IoT applications to create new value-added services.


Improve the customer experience: IoT adoption allows CSPs to improve the customer experience, enhance efficiency, and improve top-line revenue by cross-integrating with other verticals to offer additional products and services.
By capitalizing on these opportunities, CSPs can transform their businesses, gain a competitive advantage, and drive long-term profitability in the IoT market.
Fast connectivity driving IoT applications
5G and forthcoming 6G connectivity are at the core of IoT business opportunities for CSPs because 5G and 6G offer advanced network capabilities such as network slicing, low latency, and ultra-reliable connectivity.
These features enable CSPs to create network "slices" that support use cases with varying requirements for latency, throughput, and reliability, thereby creating new revenue opportunities, especially in the enterprise segment.
What's more, the vast amounts of IoT data generated by clients across various industries present a unique opportunity for CSPs to monetize 5G and 6G. By converting this data into highly verticalized solutions, CSPs can extract value from their investments and venture into new industries, offering services beyond network connectivity.
The fast-expanding IoT services market, driven by fluid 5G and 6G connectivity, also allows CSPs to accelerate their growth trajectory. With revenue for pure connectivity services under increasing pressure, CSPs need to embrace ways of delivering new types of services to customers in specific vertical markets – in part through offering services that pivot off high-speed connectivity.
6G is expected to provide entirely new service quality and enhance user's experience in current IoT systems due to its superior features over the previous network generations, such as ultra-low-latency communications, extremely high throughput, satellite-based customer services, massive and autonomous networks
Private 5G for IoT
Private 5G networks are gaining popularity among enterprises as an alternative or complement to Wi-Fi. These networks provide dedicated, localized coverage with enhanced performance, ultra-low latency, and high reliability. This technology aligns well with the Internet of Things (IoT) because it drives industrial digitization. Private 5G and IoT enable CSPs to offer customized network solutions,
Private 5G is essential for scalable outdoor coverage in IoT, low-latency connectivity for mobile robots, and service continuity. It's becoming the standard network for converging operational technology (OT) and information technology (IT) in campus networks, aggregating all endpoints, including IoT devices.
To enhance network reliability, CSPs can improve their toolset to offer limited delay network dependability and bounded latency, which is vital for industries like medical and virtual/augmented reality.
Challenges in harnessing IoT opportunities
Maximising the opportunities offered by IoT is tricky, however. Connectivity matters but much of the opportunities on offer means that CSPs need to be recognized for more than just providing connectivity. The global IoT market is vast, but connectivity constitutes only a portion of it.
The real value lies in applications, solutions, and data. CSPs should move beyond being seen as mere conduits of data and engage in creating and understanding IoT use cases.
That said, coming from a communications background, CSPs sometimes lack strong relationships with C-level IT decision-makers and have limited understanding of specific industries, making it challenging to demonstrate the strategic value of IoT.
Engaging with partner ecosystems can help CSPs to overcome these challenges by filing knowledge and investment gaps, accelerate market entry, and provide more comprehensive solutions to customers.
Telna offers a range of services for CSPs to enhance their global connectivity capabilities. Telna tailors solutions to the unique needs of each CSP. With deep IoT expertise that includes cellular data connectivity or IoT platforms. Telna's comprehensive API and Management Platform is tailored for IoT connectivity, points of presence (POPs), and eSIM delivery.
Telna's platform also enables CSPs to unlock the full potential of eSIM services, delivering seamless and consistent wireless broadband access. The platform simplifies worldwide connectivity, ensuring the best rates and the most expansive coverage and to help CSPs find new revenue streams, expedite market reach, and offer new value-added services with customized solutions.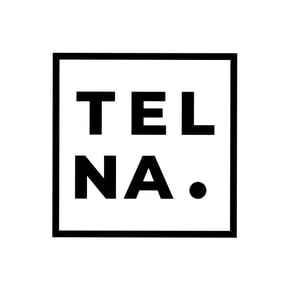 Telna
Telna provides Mobile Network Operators (MNOs), Communication Service Providers (CSPs), and Original Equipment Manufacturers (OEMs) with a fully managed global cellular connectivity platform. Telna has the largest 2G – 5G, LTE-M to over 800 radio network operators – 300 in direct partnerships – in 200 countries. Its global multi-network connectivity platform enables simplified integration to any platform and enables local break-out with localization that utilizes cloud infrastructure. With one integration to Telna's platform, we have enabled millions of devices with multi-network connectivity, enabling innovative solutions in the cloud.